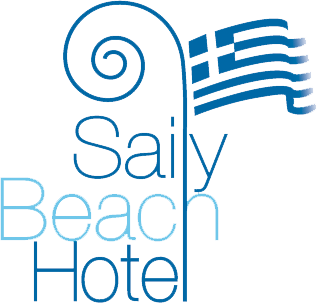 Book online
Mountain climbing
If you are one of those who want to get in touch with the beauty of the mountain and adventure combined with a little dose of adrenaline then Saily  Hotel will definitely become your shelter! Combine our  hospitable accommodation, a balanced diet in our restaurant with excursions to nature! As your  springboard Magnesia and the enchanting Pelion, the mountain of the Centaurs, enjoy climbing on the green slopes and rocks of Pelion.

Trust the True Adventure executives who will gladly  fulfill  you with the moments you're looking for! Adventure combined with a collection of experiences and training is what the mountaineering promises. The True Adventure team is specialized in the experience and adventure of the tourism  field that has to do with nature - mountain and sea providing organized excursions by experienced professionals  one of a kind. Discover every  single corner of the Centaur Mountains through outdoor activities.

Climbing routes of moderate difficulty even for really young climbers in the area. Afternoons admiring the summer dew that the Great Stream offers you, enjoy your favorite sport, overlooking the green Pelion and the Pagasitikos Gulf.

Go down to the green canyons of the area using climbing equipment and with specialized guides, you may enjoy the scenery of the Aegean Sea. With the help of paddles, we discover the hidden beauties of Pagasitikos Gulf and places that only by sea can be reached and admired with the experience that only the British kayak school (BCU) can give us.

One-day sailing trips to the island of Trikeri, learning from the experts the secrets of the wind and of the Argonauts. Using training arrows and the security of our True Adventure instructors we learn to mark and then target as the Centaurs did.

If we do not walk in the green Pelion terra , we will not discover its outdoor beauty. For this reason hiking trails for all and even for youngsters  are engraved on the mountain overlooking what else than the Pagasitic Gulf and the  wide blue of the Aegean Sea. All activities are attended by physical education teachers with a specialty in outdoor activities and graduated mountain guides from our True Adventure office.
True Adventure
http://www.trueadventure.gr info@trueadventure.gr
Tel-Communication: 00306972934764